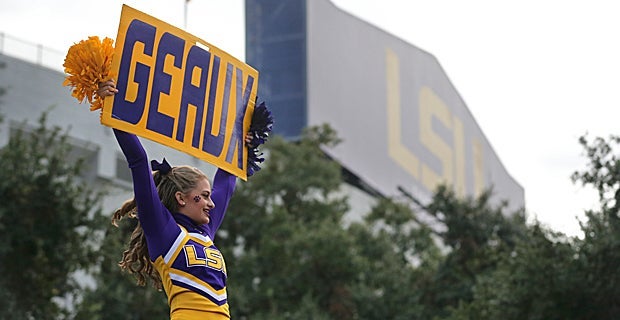 The first time I showed up at a football practice to work for TheBigSpur.com was prior to the Kentucky game in 2007. I don't remember exactly what I wrote, just remember looking back later and remembering it wasn't particularly good or insightful, but it was my first byline for this site.
I worked off and on during my college years at Rivals, doing a little bit for Gamecock Central and a little bit for SCVarsity, but it was never anything too serious. And I didn't know if this would be either, as I was just volunteering at the start.
My favorite … from John Del Bianco | Become a VIP member! | Ask Whittle: Weekend 
The Gamecocks – well, Eric Norwood, really – knocked off No. 8 Kentucky that week and I was off to a flying start. The first time I was ever in the press box for a game was two weeks later against Vanderbilt. Well, that was a 17-6 loss and the beginning of a five-game losing streak that ended in no bowl game.
I continued to work part-time for the site until January 2, 2010. I was driving home from the PapaJohns.com Bowl, and what an incredible week that was, when WG – Bill Gunter – called. He was a full-time employee for the site but wanted to flip roles, so he would go part-time and me full-time, which would allow him a better situation for his family.
What he didn't know, and no one did, was that I was about to bow out. The job was too much with what I had going on with my full-time job. But the full-time role was worth it and had that not happened, I would not have been able to take the time off from my time position to cover the national championship baseball run in 2010.
I've crossed the 10-year threshold of full-time employment and it'll be 13 years with TheBigSpur.com for me when the first day of October hits this year.
During that time, I've been able to see a lot and do a lot, and I have to thank JC Shurburtt for giving me the platform as he's been there from the start. I also have to thank Dana Harley, better known as Spoolunker to a lot of you, getting me the gig.
I have been to every SEC football stadium multiple times, including once (as a student) to War Memorial Stadium, the old alternate site of the Arkansas Razorbacks. I've been to every SEC baseball stadium and all but one (Missouri) on multiple occasions. The only SEC basketball schools I have not yet been to are Texas A&M, Missouri and LSU.
I've covered some incredible wins and improbable losses. I've seen moments of great triumph for individuals and their teams, and heartbreaking defeats.
In this time without sports, I reflected on some of those moments, some of the people I've met and some of the places I've been.
If accessing this story from Plano's Proving Grounds message board, click on the link immediately below to continue reading.